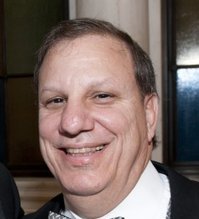 Josh Waters – Life, Health, Disability & Long Term Care Insurance
215-885-8585
[/col]
At Josh Waters Insurance we specialize in employee benefits of all types. When you hire us to work for you, we represent you and NOT your insurance company.
What you get is an experienced employee benefits firm available for year round services and a dedicated support staff to handle your everyday administration needs. And if you think you're paying the lowest possible rates, why not check with us to be absolutely certain?
Never complacent, Josh does not merely accept existing carrier renewal rates, He reviews every major carrier's plans as well alternative funding methods (when applicable) each year to make sure our clients are getting the best available rates.
We do not take the easy way out and offer "basic vanilla" suggestions. Since client objectives and benefit needs vary from year to year, we aggressively market a benefits plan for existing clients the same way we would for new clients.
There are many creative methods for handling benefits plans and costs. New tools, technologies and developments are enhancing benefits plans every year.
Let us show you the way, whether you are considering a change in your current group plan, a new plan or a new Benefits Consultant.
We make changes easy for your business and employees.
Specialties:Individual & Group Disability, Life, Health, Dental, & Long Term Care Insurance, & Supplemental Benefits. We specializing in comparing plans and making recommendations that help our clients reduce their costs, increase their benefits or both. Our full time professional staff handles calls daily from our clients with service problems, questions or concerns.